Develop the adventure spirits in your little one's imagination with our School Program!
The perfect activity
Regular School Package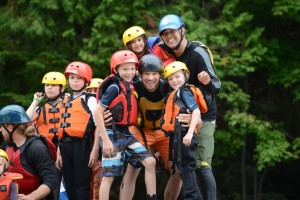 For primary and secondary school students, rafting is a wonderful activity they can enjoy while pushing up their personality and physical capacities. With 1 guide per each 8 students, our school program offers a well supervised environment that will reassure parents, teachers and directors
One run of about 2 hours in rapids of class 1 and 2, or 3 and 4 for older ones (soft rafting)
group rate starting at 56$/pers
An healthy meal
Access to the center's facilities: whirlpool , swimming pool, hammock , terrace, bar , volleyball and iron game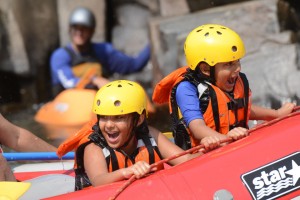 The different itineraries offered on the Rouge River allow us to adapt the difficulty level to all our groups. Classes I and II runs for youngest, and classes III and IV for action lovers.
For college and university groups, special rates are available upon a minimum group size of 25 participants.