Discover our rafting, sportyaking and cataraft packages!
And don't forget the « Super Rebate » packages 🙂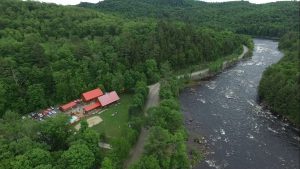 The Rouge River is know worldwide for the quality of rafting we can practice on. The river offers two main rafting sections (the Canyon and the 7 Sisters), offering different difficulty levels, depending on the water level… and your need of adrenaline! Propulsion is known for the quality of its service, the modernity of its facilities and its experienced guides. Here are our rafting packages, but also sportyaking and… our 2016 brand new cataraft experience!
You are a company or a school? We have on-demand corporate and school programs, customized for your needs.
Save 15% with groups of 16 people and more. Contact-us for all details.